2022 Q1 ESG Market Commentary
ESG Update: Healthcare Lending
The start of the current year has been characterised by high geopolitical risks, with inflation reaching highs we had not seen since the 1970s and the human tragedy we are witnessing in Ukraine after Russia's invasion, with all its socio-economic repercussions. These events prompted a downward revision in the global growth outlook and a broad market sell-off. ESG funds have not been immune from these volatile market dynamics and have struggled to keep up with unconstrained, non-ESG funds. The main reason for this is that ESG managers typically exclude energy and commodity related players from their investment universe and while this has contributed positively over the major part of the last decade, it has also detracted from overall performance year-to-date. In addition, ESG themes tend to tilt towards innovative businesses that exhibit long duration of organic growth which typically tend to de-rate when prospects of inflation and rising interest rates hit the market. Our job as active managers is to have a long-term outlook and see beyond short term noise, and we have confidence in the resilience of these businesses as well as their ability to keep growing ahead of GDP thanks to their ability to offer solutions to the world's sustainability challenges.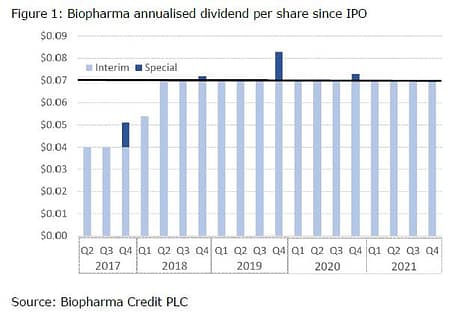 We have already mentioned in previous notes how the ESG thematic space, initially mostly focused on environmental sustainability, has grown to encompass issues that go beyond green finance, embracing social and governance aspects in a more holistic way. Healthcare is an especially relevant sector in this sense, where Social and Governance matter more than Environmental to assess sustainability at a business level. We think this sector is especially attractive due to its high margins and pricing power, which can help hedge against rising inflation given the essential nature of its products and services. Furthermore, aging demographics provide a secular tailwind for the sector, trading now at attractive valuations, after the January sell-off, caused by changes in monetary policy from accommodative to tight, which we see as a catalyst for a change in investors' sentiment now that the bad news is priced in.
As always, we remain mindful of volatility and capital preservation. That's why we prefer taking exposure to the theme via holding Biopharma Credit PLC. Biopharma is an LSE listed investment trust which acts as a lender to biotech companies domiciled in the US and the UK, investing in loans and other debt instruments backed by patented drugs which have already reached commercial stage and thus have sales track record.
This allows us to receive an inflation beating return – target of 8% per annum – without suffering the volatility associated to pharmaceutical equities. We believe that the life science market is an underserved, growing opportunity and Biopharma is well-positioned to take advantage of the large capital needs of the sector.
The managers fully integrate ESG in their investment process, requiring that the borrowers they serve comply with healthcare laws. In addition, the investment manager is a signatory of the New Commitment to Patients1, signed in January 2020 by 215 biopharmaceutical CEOs and industry leaders who recognise their moral obligation to develop the best medicine and ensuring that every person who may benefit has access to them, while acting with the highest integrity and corporate responsibility, putting the interests of patients first. Biopharma provides the biotech industry with the capital needed to develop critical treatment for responsible pain management for neuromuscular dystrophy – such as Exondys, Vyondys and Amondys – and medicines such as Tazverik, an oral molecule drug used for the treatment of a broad range of cancer types like epithelioid sarcoma and follicular lymphoma. We consider Biopharma to be a very valuable addition to the portfolio given its strong alignment to UN Sustainable Development Goal 3: Good Health and Wellbeing, the quality and track record of its management and the strength of the business case.
Tiziana Maida
Head of Research