IPS/BDO Presentation
Event details:
November 11th 2015 – 8.30am to 10.00am
(Please note that the date has been changed)
The Royal Yacht Hotel
Weighbridge
St Helier
Jersey JE2 3NF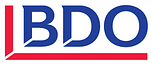 ---
A new world for non-doms and offshore trustees
Presentation to be given by Helen Jones, Lee Bijoux of BDO London and Chris Brown of IPS Capital.
At the Summer Budget 2015 the government announced a series of reforms to the tax rules for people who are not domiciled in the UK ("non-doms"). These rules will affect both individuals and offshore trusts. On 30 September 2015 the government opened their consultation on these reforms and published a document setting out their proposals and inviting views from interested parties to help inform the legislation.
Helen Jones and Lee Bijoux from BDO's Private Client Tax team will summarise the current proposals and talk about the practical implications for offshore trustees going forwards.
Chris Brown will then explain the practical implication of managing money for structures with non-dom settlors/beneficiaries and provide his view on recent market gyrations.